Mazda6 Dashboard Lights

It's easy to see why drivers from Harrisburg, Mechanicsburg, and Carlisle are such big fans of the 2019 Mazda6. It's a stylish and powerful vehicle with tons of great entertainment and safety features. While driving you may have noticed some lights come up on your dashboard, and you're not quite sure what they mean.
We can help. Our team at Faulkner Mazda took a look at the Mazda6 dashboard lights and have created this in-depth guide to better understanding them. Read on to learn more about the Mazda6 dashboard lights, and if you have any questions or concerns, contact our service center for help!
Green Lights
Green lights in your Mazda6 usually appear to let you know a specific system or feature is currently running. Some of the lights you might see include:
Lights On Indicator: If you notice some green headlights on your dashboard, that simply means your lights have been engaged. This can help you remember to turn them off when you park, so as not to drain the battery.
Yellow Lights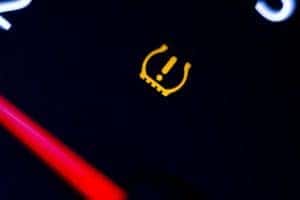 With yellow lights, your car is sending you an alert. The systems in your vehicle are attempting to get your attention about a particular situation. It might be alerting you that a feature is engaged, or something may not be working quite right. Some common yellow dashboard lights are:
Traction Control System (TCS): Should a yellow car with movement lines behind the wheels appear on your dash, that's an indicator that your Traction Control System has been engaged to help you maintain control on a slippery or icy road surface.
Check Engine Light: Do you see a yellow engine on your dashboard? That means your engine could need servicing, or that something may not be operating at optimal levels. Be safe and talk with your service center about coming in for maintenance if you notice this one.
Red Lights
When a red light pops up on your dashboard, it's time to pay attention. Generally speaking, these mean something is amiss with your vehicle, and it requires service sooner rather than later. If you notice any red Mazda6 dashboard lights, contact your mechanic for more information.
Master Warning Light: This is one light you don't want to ignore, particularly if it's red. The Master Warning Light appears on your dashboard as a triangle with an exclamation point in the middle and indicates that something has gone awry with one of the systems in your vehicle. Contact your local service center if you see it, so you can get safely back on the road in no time.
Seat Belt Unbuckled/Malfunction: If you see this one, odds are that someone simply forgot to put on their seat belt before driving, which is easily fixed. If everyone is strapped in tightly and that light still goes off, it could mean there's been a malfunction and service is required.
Test Drive the Mazda6 Today
Now that you've got a better understanding of the Mazda6 dashboard lights, you're ready to take it for a test drive through Harrisburg, Mechanicsburg, and Carlisle. Visit us at Faulkner Mazda today, and our staff will help get you behind the wheel of the 2019 Mazda6.
Don't hesitate and contact us today to learn more about this powerful and fun automobile!