Mazda CX-3 Dashboard Light Guide

With a stylish interior and confident handling, the 2019 Mazda CX-3 is an SUV that supplies loads of personality for drivers around Harrisburg, Mechanicsburg, and Carlisle.
Available at Faulkner Mazda, we're proud to offer the CX-3 and provide the expert service to help you enjoy it for many years ahead. To help you prepare for the unexpected, we created this dashboard light guide detailing some of the symbols you may encounter along with the steps to take should they ever appear.
What Do the Different Dashboard Light Colors Mean?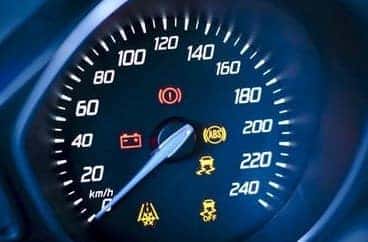 When you look at the different symbols on your dash, you'll see that they're color-coded based on the level of attention they require.
Green-colored lights are the most common symbols you'll encounter and appear whenever a normal feature is in use like a turn signal or the cruise control. By comparison, yellow-colored lights are designed to warn you when an issue been detected that requires your immediate attention.
Finally, red-colored lights are the most serious and appear when a serious malfunction is detected that can prevent you from safely operating your Mazda CX-3.
What Are Some Common Yellow and Red Warning Lights?
While your Mazda CX-3's dashboard contains too many symbols to list here, you can always turn to your vehicles owner's manual to quickly look up any symbol you don't immediately recognize.
While not all yellow and red warning lights pose an immediate danger, you should never ignore them for risk of further damaging your Mazda CX-3. A few of the more common lights you may encounter include:
Tire Pressure Monitoring System Light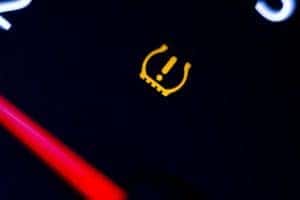 This symbol looks like an exclamation point inside a horseshoe and appears when the pressure in at least one of your tires dip below a safe level. You should immediately head to a service station to refill the tire and inspect for any signs of damage.
OBD or "Check Engine" Light
This symbol looks like the profile of an engine and appears when an issue inside your vehicle's emissions system is detected. While typically safe to drive while lit, you should schedule a service appointment as soon as you're able to avoid any performance issues.
Charging System Malfunction
This symbol looks like the top of a battery and appears when an issue with the vehicle's battery is detected. If it appears while driving DO NOT turn off your engine until you can reach a safe location to avoid potentially being stranded.
Low Engine Oil Pressure
This symbol looks like a dripping oil can and appears whenever your oil level dips below a safe level. Immediately schedule a service appointment to have the issue inspected by a certified technician. Failing to take action can result in your engine overheating or parts prematurely breaking.
Schedule a Service Appointment Today!
The key to staying safe on the roads around Harrisburg, Mechanicsburg, and Carlisle is by scheduling regular service checkups and by being proactive whenever a warning light flashes across your dashboard.
If you have any questions or require attention from an experienced team of professionals, visit Faulkner Mazda Service Center or go online to schedule an appointment that best fits your schedule today!