Mazda Car Comparisons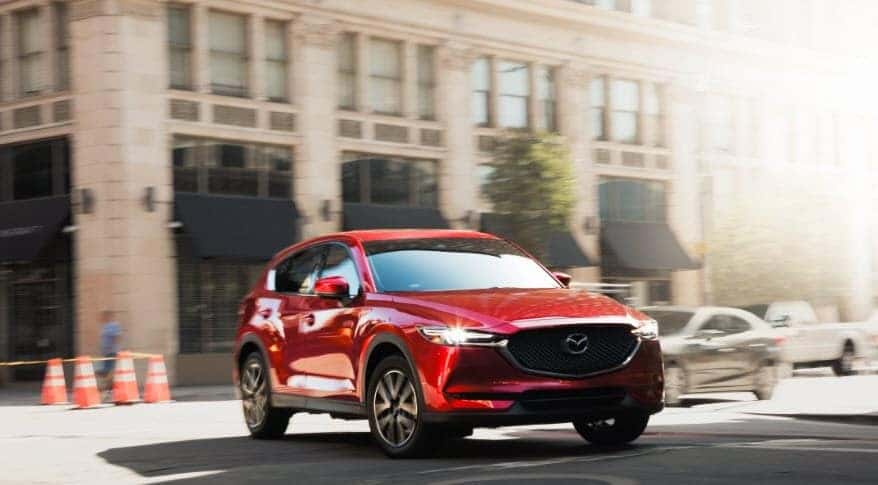 Shop All New Mazda Models Now!
What's the best way to learn about the key differences and similarities between two competing vehicles?
Read our Faulkner Mazda car comparisons, that's how! Our team created these high-quality articles for our customers in Harrisburg, Camp Hill, Carlisle, and the surrounding Pennsylvania communities. If you have any further questions, don't hesitate to reach out to us—we have an answer, and we love to help!
Mazda CX-3 vs. Honda HR-V Mazda CX-5 vs. Mazda CX-9
Mazda CX-5 vs. Toyota RAV4 Mazda CX-5 vs. Nissan Rogue
Mazda CX-5 vs. Subaru Forester Mazda CX-5 vs. Toyota RAV4
Mazda CX-9 vs. Acura MDX Mazda CX-9 vs Audi Q7
Mazda CX-9 vs. Ford Explorer Mazda CX-9 vs. Honda Pilot
Mazda CX-9 vs. Toyota Highlander Mazda3 vs. Ford Focus
Mazda3 vs. Honda Fit Mazda3 vs. Mazda6
Mazda3 vs. Honda Civic Mazda6 vs. Honda Accord
More Info About Our Mazda Comparisons
Each article will take a specific Mazda vehicle (such as the Mazda CX-3, the Mazda CX-5, the Mazda CX-9, the Mazda3, or the Mazda6) and pit it against a competitor's comparable model. Here's what it'll cover:
Interior amenities, comfort, and dimensions
Exterior design, style, and accessories
Engine power, performance capabilities, and fuel efficiency
Safety features and driver-assistive systems
Entertainment technology and navigational software
And much, much, much more!
At the end of each page, we'll tell you how to get in touch with us as soon as possible. Why? Well, we're offering you the opportunity to test drive any of the Mazda cars, crossovers, and SUVs we carry.
Generally speaking, you can call us on the phone, chat with us on our website, or stop by our showroom in person. We'd even be happy to give you an in-person Mazda comparison on our lot.
How to Use Our Mazda Vehicle Comparisons & Helpful Research Tools
We suggest that you take advantage of these resources as one of the first stops on your Mazda research train. Well-written guides like these are helpful in a variety of ways. First, if you aren't aware of just how many Mazdas are out there, they can expand your horizons and introduce you to plenty of new vehicles.
Next, if you're having a hard time deciding because there are just too many possibilities out there, then these links can narrow your focus so you're only focusing on the options that really matter. Finally, if you come in with an open mind, you never know what could happen—maybe you'll find your dream car.
We Encourage You to Browse These Side-By-Side Comparisons Today!
Simply find a title that interests you, click on the link, and start reading. Then, contact us