Best Yoga Studios Harrisburg PA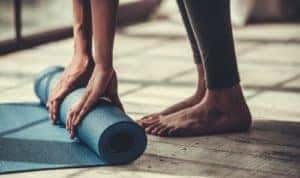 Bikram, Vinyasa, or Hatha, whatever path you choose there's no denying the restorative power that a quality yoga session can provide. Whether you're hoping to expand your exercise routine, find a healthy way forward, or just wondering what all the excitement is about, here's a list of some of our favorite yoga studios near Harrisburg, PA, to get your "om" on.
Drip 105 Hot Yoga
Searching for a safe way to detox your system without using any funky, kitchen sink remedies? Then we know the perfect place to drop in and get your sweat on. Drip 105 offers Bikram-style yoga courses inside their climate-controlled studio located in Camp Hill. Maintaining a constant 105 degrees with 40% humidity, participants can safely and effectively rid the body of harmful toxins while strengthening overall balance and agility.
Providing classes 7 days per week, Drip's team of certified instructors structure their classes to suit all experience levels and abilities. Drop-ins are always welcome, or you can choose from a range of monthly packages that best suit your needs. Read more on the Drip 105 Hot Yoga Facebook page.
Evolution Power Yoga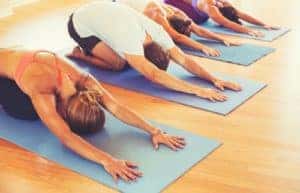 Harnessing the energy and technique of Baptiste power yoga, Evolution's mission is to guide and encourage people to expand their physical, mental, and spiritual growth in a supportive setting. Providing four locations throughout Dauphin, York, and Lancaster counties, you're never far from a drop-in class or event.
The brainchild of owner Lisa Taylor, Evolution aims to serve as more than a community of like-minded yoga enthusiasts, but as a training center for those seeking greater overall strength through the intense practice of yoga. Personal and small-group lessons are available alongside their robust weekly schedule of classes. Learn more about Evolution Power Yoga on their Facebook page!
Yoga on Walnut
Expanding on their legacy as one of the premiere martial arts studios in the region, Harrisburg Kung Fu Center now offers courses in multiple yoga disciplines including:  Hatha, Asana, and Pranayama. Whether
you're hoping to increase mental clarity or strengthen your muscles and joints, their carefully designed classes can be tailored to suit your needs.
Sessions are held multiple times throughout the week as well as special Saturday morning classes inside their private studio. Students are encouraged to drop in for a few sessions before exploring the
center's more intensive programs. Check out Yoga on Walnut's Facebook page for more information!
Grab a Mat Today!
Now that you know a few of our favorite places to stretch and pose, we encourage you to go and try them out for yourself. For more information about class schedules, memberships, and more, stop by any of their convenient locations or visit their social media pages today!