Best Sports Bars Harrisburg PA

There's nothing like following your favorite football team as they climb the ranks and make it to the biggest game of the season. When that happens, you'll want to celebrate in a huge way. Where should you go to do so?
Don't worry, as we'll give you the inside scoop on the best sports bars for football's biggest game in Harrisburg, PA. Keep reading to see what our top picks are!
Arooga's: Where You Can Watch the Game from Any Seat in the House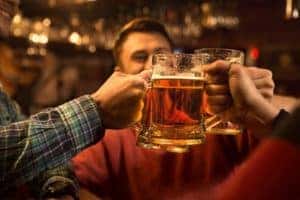 Arooga's Grille House & Sports Bar prides itself on being more than just your average bar. In fact, it offers patrons a ton of great things, like:
Free Wi-Fi
Cold beer
80 menu items under $8.99
What's even better than the things mentioned above is the sports package that's available all year round. Plus, no matter where you're sitting, you'll have a great view of your favorite football team playing—and not just when the big game is on.
The menu may be extensive, but no matter what, you'll have something that's fresh and house-made to enjoy any time you visit.
Learn more on Arooga's Facebook page.
Rookie's: A Sports Bar Built with the Whole Family in Mind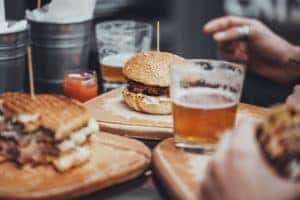 Rookie's Craft Burger Bar is a family-oriented restaurant that opened in 2002. Here, they believe that everyone, young and old, can enjoy a rousing game of football.
If a game isn't on, you can shoot some pool, play some video games, or simply enjoy some delicious food and drinks.
The wings are pretty popular and are available by the bucketful with your choice of three sauces. However, we think you should get one of their burgers. In fact, you'll score a Touchdown with that named sandwich. It consists of a half-pound fresh Angus beef patty that's dipped in hot sauce and smothered in Bleu cheese dressing.
You can get more information on Rookie's Facebook page.
Ted's: For Sports, Wings & More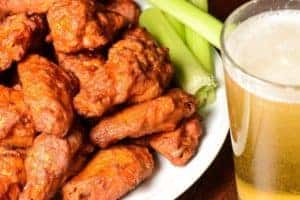 Ted's Midtown has been around since the 1970s and is quite popular among the locals for many reasons.
They have a massive bar where you can easily watch the big game with other fans. Plus, when that's not going on, you get to listen to or dance along with various bands that perform live music throughout the year.
Since Ted's is one of the first places around Harrisburg to specialize in Buffalo Chicken Wings, that's what we think you should get to eat. You can get them regular or boneless in a variety of sauces, like:
Garlic Parmesan
Mango Habanero
Root Beer BBQ
You can see what other food and drink items are available on Ted's Midtown Facebook page.
Stop by These Harrisburg Sports Bars for the Big Game
That ultimate game will be here before you know it. When the time comes, you'll want to don your lucky jersey, maybe put some war paint on, and head to one of these best sports bars near Harrisburg, PA!